* Streamed Videos and Photosets * Gorgeous UK Girls * Sexy Stripteases * Naughty Fantasies * Updates Every Week *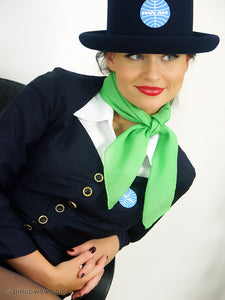 New Update!
Carla in I'm Carla, Fly Me!
Fabulous Pin-Up Carla captured in a series of intimate images on the set of the forthcoming video presentation, 'I'm Carla, Fly Me!'
68 photos
Go There Now
What makes Pin-Up WOW so sexy:
Mission: All our gorgeous models adore dressing up, looking and feeling sexy, and then taking their time to tease their way seductively out of their clothes, in a variety of fantasy situations, just for you to enjoy!"
Models: Carla Brown, Rachael Boden, Hayley-Marie Coppin, Petra So, Lucy-Anne Brooks, Bryoni-Kate, Jodie Gasson, Amiee Rickards, Holly Newberry, Alex Sim-Wise, Nikki F, Hannah Claydon, Elise, Amy G, Candice, Laura-Marie, Kelly McGregor, Von, Carole Hunt, Elle, Sophia Smith, Kirsty Corner, Sophie Hansen, Lynice Power, Naomi, Stephanie Claire, Marissa, Jocelyn-Kay, Zoe Alexandra, Mia, Lucy V, Elle Richie, Daisy Watts, Hannah Bennett, Danny King, Sam T, Zuziana, Sammie Pennington, Natalie Phillips, Sarah Matty, Alana Chase, Rachael-Louise, Ruby, Amy Green, Jess Impiazzi, Kelly Hall, and many more gorgeous first time models.
Features: striptease, naughty seduction, pretty girls, gorgeous bodies, beauty and perfection, beautiful women, sexy women, sexy lady, lovely smiles, Oh la la, nice girls, nice outfits, cosplay, great curves, gorgeous girls, naughty dreams,  dressed to thrill, eyes that smile, séduisante et sexy, hot girls, lovely boobies, classy girls, je suis amoureux, total sexiness, foxy lady, foxy ladies, breath taking girls, pretty ladies, mischievous eyes, high heel cuties, silk stockings, sexy curves, pert nipples, long legged lovelies, bikini girls, bikini babes, frilly girls, glamourous gowns, naughty lola, sexy secretaries, sexy maids, Милашка, holà superbe, Няшка, Шыкарная,trop belle, magnifique Ange, Oooo Lá Lá, Séduisante, and more.
Pin-Up WOW is about having very naughty fun with all our glamour pinup girls.
Don't miss out!